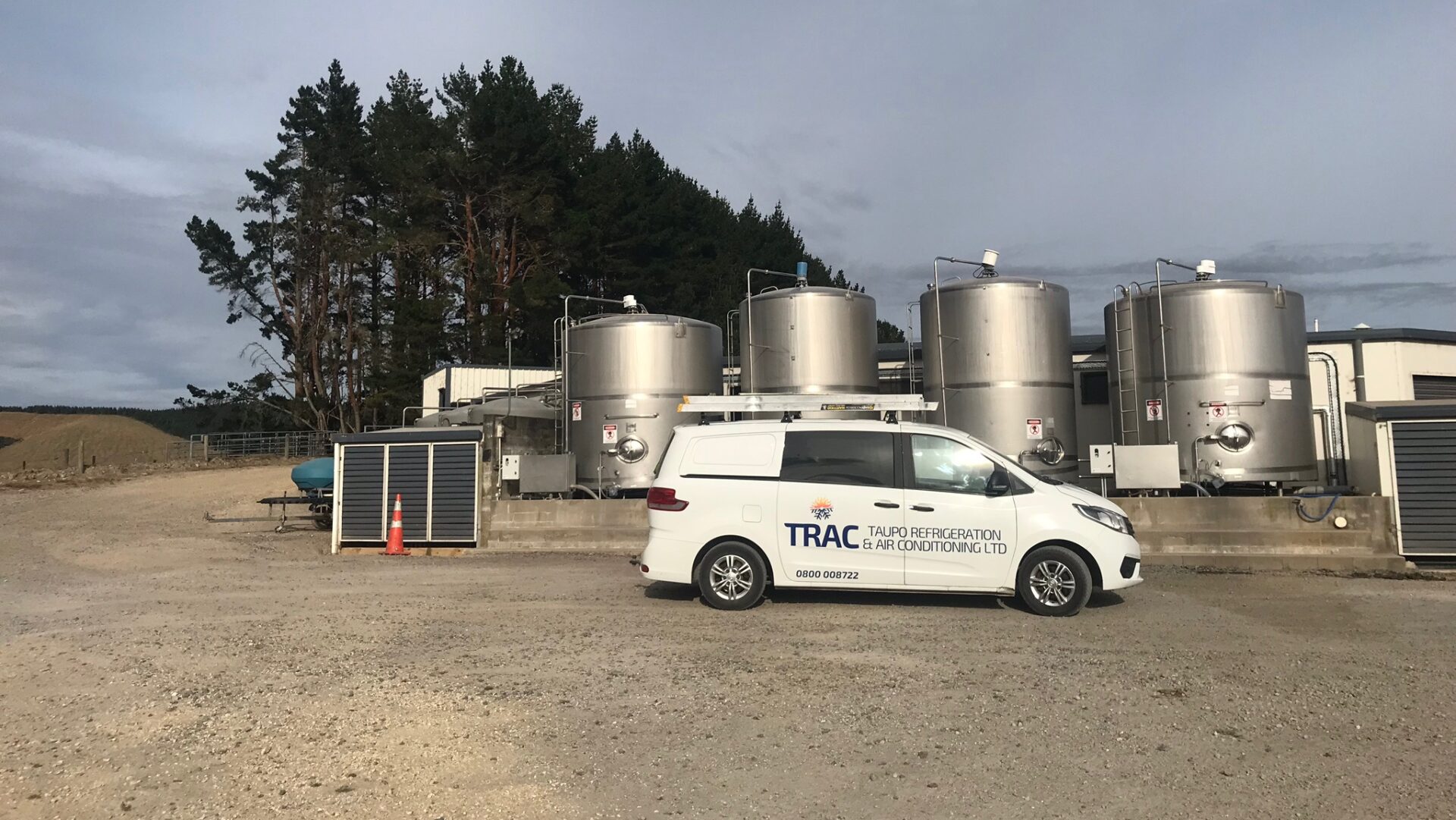 Welcome to
Taupo Refrigeration & Air Conditioning
From a heat pump for your home or air-conditioning for your business premises, refrigeration and milk cooling at your farm, Taupo Refrigeration is your first choice around the Taupo region.
TRAC – Taupō Refrigeration & Air Conditioning
Your leading provider of top-quality refrigeration and air conditioning solutions in the Central North Island.
Residential Services: From home heat pumps to tailored heating and cooling solutions, we provide quality services for your home comfort.
Business Services: Whether you need commercial air conditioning or farm refrigeration, including dairy farm vats and chillers, we've got your business needs covered.
Professional Chilling When You Need it
The future of dairy chilling with our state-of-the-art system, designed specifically for New Zealand's unique dairy needs.
Extended Warranty & Uninterrupted Service: Systems include a 3-year coil and 2-year controller warranty, alongside a 24/7 maintenance program, off-peak rates, and nighttime cooling.
Quality & Space-Saving: NZ-made Icebank meets MPI regulations, reduces water use, and features a compact design with an efficient concrete storage tank that can be buried.
Warmer Kiwi Homes
The Warmer Kiwi Homes program, powered by the EECA, to bring warmth and comfort to Taupō households. Join nearly 11,000 homes across Aotearoa in enjoying a warmer home.
Eligibility and Quote: If you're eligible, call us at 0800 500 009 for a free, no-obligation quote. We'll guide you through the process, step by step, and help you determine if you meet the criteria for an 80% grant (up to $3000.00 including GST) for your heat pump.
Affordable Heating: Expect to pay between $400 and $700, depending on the size and brand of the heat pump. Enjoy instant heat, temperature control, and low running costs.
Ready for a warmer, healthier home? Contact us today for a free quote
Testimonials
"I'd like to say that Brent's customer service was excellent. He was such a pleasure to deal with and a breath of fresh air for us helping us find solutions along the way. We are very thankful to him and he is an asset to TRAC. Also, when John installed our heat pumps, I was astonished at how hard he worked to get the jobs done quickly. He was really dedicated and committed and I appreciated him putting so much effort into completing the job. TRAC is fortunate to have him."
– Dierdrei Finnin
Our Blogs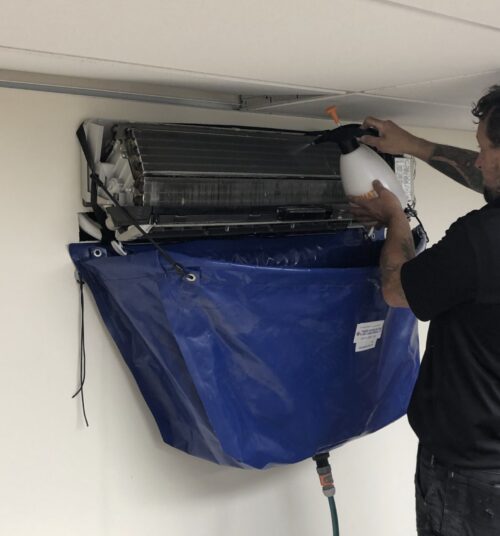 Enhance your heat pump's performance and indoor air quality with Hydroforce's innovative, eco-friendly deep...
Get a Quote
Looking to enhance your refrigeration, air conditioning, or dairy farm cooling solutions? Taupo Refrigeration and Air Conditioning offers:
Over 20 years of trusted service in central Waikato
Specialization in dairy farm refrigeration
Innovative cooling solutions tailored to your needs
Don't hesitate to reach out to us for a personalized quote that aligns with your specific requirements. Simply fill out the form to initiate the process.
For immediate assistance, 
call our 24-hour breakdown service:
0800 008 722